Simple keyword highlighter for your google searches. Enabling the extension will automatically highlight all keywords with different colors on all pages.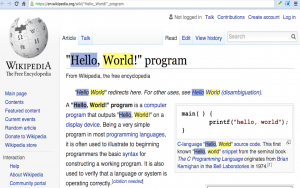 I recently installed Disqus plugin for WordPress; however, I have been receiving this message "unable to connect to the disqus api servers." By looking into the source code, it looks like curl is the problem! more specifically the _dsq_curl_urlopen() function, but I did not investigate this error further. As fortunately, we can easily switch to the alternative function _dsq_fsockopen_urlopen().
Server load is open source widgets for android that retrieve your current server average load and display it on a widget on your android home screen, you can add more widgets for each server. The widget will update every 30 min to display your server's current average load. Check the php example for extracting your servers' current load.
Program test on Galaxy s2